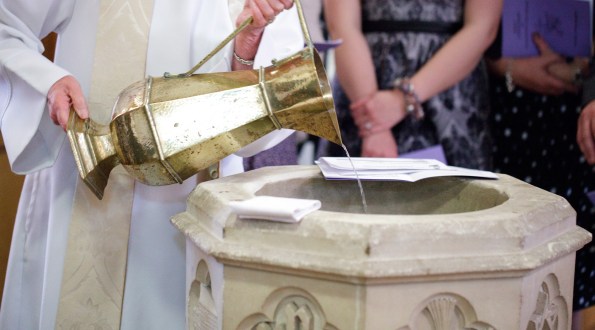 What is baptism?
Baptism is about birth into a new life with God.
Embarking on this journey of faith is an act of trust and we need a guide. Jesus said 'I am the light of the world' and for this reason a candle symbolises Christ as that light leading the way. Each one of us is known and loved individually by God.
Who can get baptised?
In accordance with Church of England practice, anyone who lives in the parish or who is, or intends to become, a regular worshipper is welcome for baptism.
Want to know more?
If you are interested in finding out more about a baptism, please complete and return our form.
Or Click here to take you to the Church of England website.