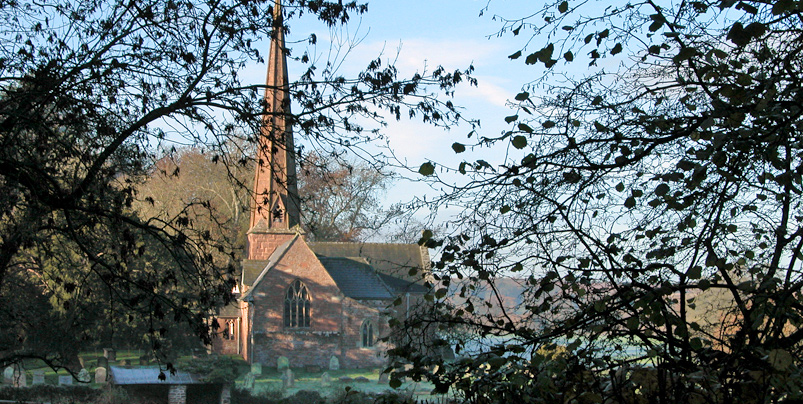 A few miles upstream of Ross-on-Wye, in the heart of the Wye Valley, you will find St Tysilio's at the centre of a rural parish on the banks of the River Wye in Herefordshire.
Worship is still at the centre of church activities having services on the 1st, 2nd and 4th Sundays of the month with Bible Study on most 3rd Sundays and celebrations for many special occasions – Candlelight Carol Service, Christmas, Palm Sunday (with the rare custom of Pax Cakes), Easter, The Bridge Service, Harvest and occasionally hosting a group service.
For more on the church's history please click here to visit the churches own website. Worship times and services are listed here. You can also download a short guide to the church or watch an all-age worship talk about St Tysilio here.
Churchwardens:
Patrick Darling (01989 730478 patrick@caradocestate.co.uk)

Church Location:
St. Tysilio's Church
Sellack
Ross-on-Wye
Herefordshire
HR9 6QP